Try these links
of interest to us:


Prescott, AZ


Sierra Club


The Sierra Club Foundation


International Union for the Conservation of Nature
IUCN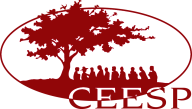 IUCN Commission on Environmental, Economic and Social Policy
CEESP


The Evergreen State College (TESC)

Richard & Doris Cellarius

Welcome!
Welcome to our home page.
Here we will provide some basic information about ourselves and interests.
Please explore the information we have put on our site by clicking on the links below.
Our page will continue to be under construction, so please come back and visit us regularly to see the progress.


In addition checking out the information we have put on our site, you can explore other sites of interest to us. Just click on one of the names on the left or the weather gadget below. Also, if you click on any of the small bears at the top of the page, it will take you to the web site of our favorite Native American sculptor, Greyshoes.


We would also be pleased to hear from you. Just send us an Email at the address below or call us

| | |
| --- | --- |
| | R.and.D at cellarius.net |